Beschrijving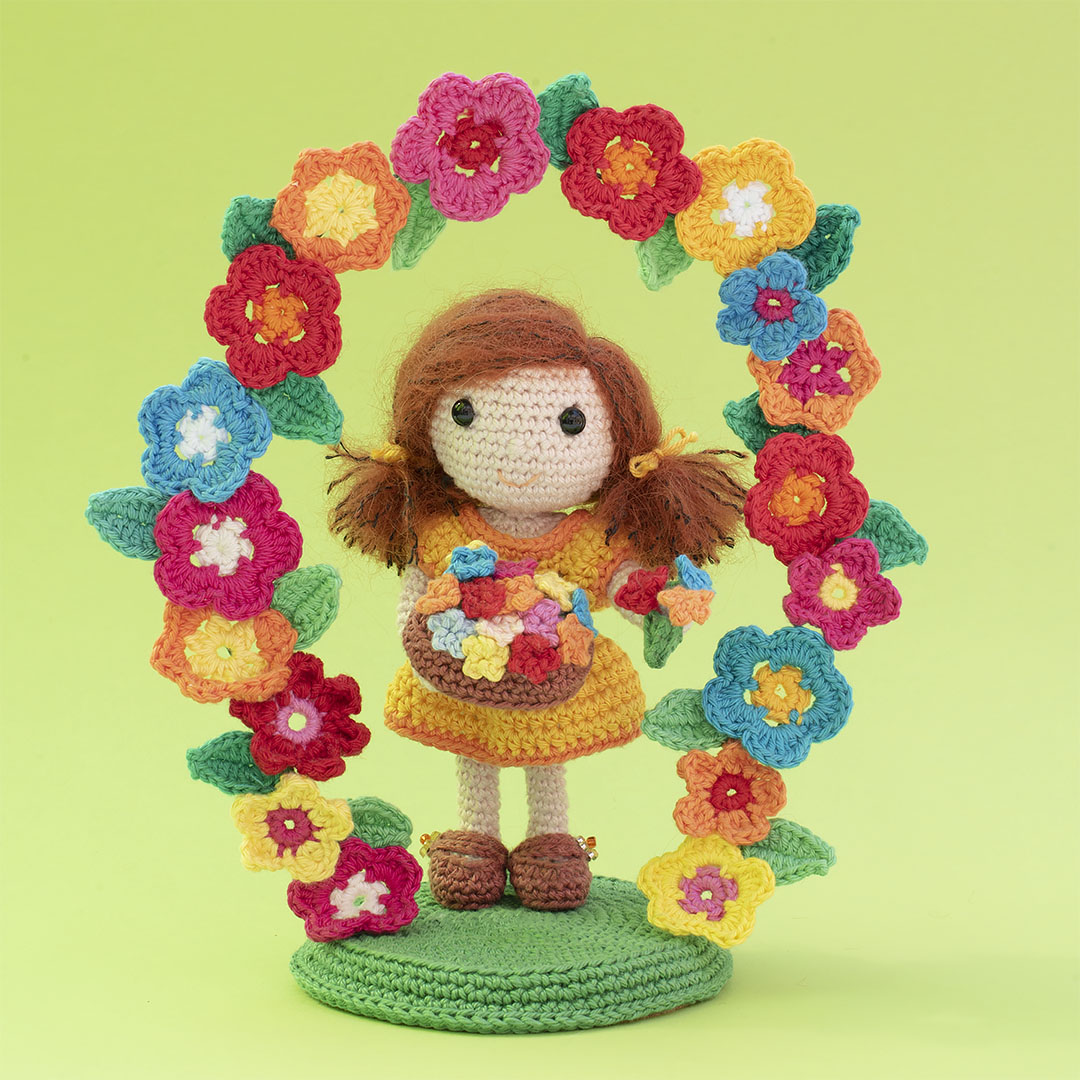 Crochet doll with flowers.
Girl with floral arch
A beautiful radiant girl, a heart of gold
she gives you her flowers that she loves so much.
An arc of scents
in so many different colors.
What a pleasure
you see here.
Made with love
every heart is touched.
The pattern of this cute doll with flowers includes: includes patterns for the doll, dress, shoes, small and large flowers, flower tray, bow and platform.